SDSS Blog

Launch of the SDS Collective!
The SDS Collective is a group of advocacy and campaigning organisations which have come together to promote improved practice in the development of Self-Directed Support in Scotland.
Recognising that Self-Directed Support is the mainstream form of social care provision in Scotland, the SDS Collective exists to address the restrictions on choice and control experienced by a range of individuals and families in the context of the implementation of Self-Directed Support in Scotland, and to share solutions and remedies.
Campaign Launch:
Date: Wednesday 21st November
Time: 11.30am – 3.30pm
Location: Cumbrae House 15, Carlton Court, Glasgow, Glasgow, G5 9JP
We are particularly keen to involve people using social care services and carers.
We aim to:
Uphold Scotland's Self-Directed Support policy, the values and principles contained within the legislation and guidance, and the aspiration that people should be genuinely in control of their own support.
To restore and establish the proper balance of power between individuals and families and the public bodies that serve them.
To foster the local capacity of individuals and families to articulate their views on what is happening and assert their right to better outcomes.
To build a collective capacity to assert legal authority and human rights.
To bring poor and discriminatory practice to the attention of the relevant regulatory, professional and governmental bodies, and to suggest remedies, especially in relation to:
instances where legislation and guidance are ignored;

restrictive interpretations of legislation and guidance; and

gaps in the knowledge and understanding of workers.
The event is for anyone who might be receiving social care support, their carers and people working for Independent SDS Information, Advice and Advocacy organisations and projects, supporting people to access the support that they need.
We want to hear about people's experiences and to see how we can work together to identify the priorities for change and to support each other to enable this change to happen.
Places are going fast, so to book a place for the event just sign up here at the Eventbrite page.
If all places get taken and you would still like to be involved in the SDS Collective and future events, just let Mark Han-Johnston know at:
Email: mark@sdsscotland.org.uk
Tel: (0131) 475 2623

Members Training Event:
Making Participation Requests
Participation requests are a new way for people to have their say about improvements they would like to see made to the public services they use.
They are part of a piece of Scottish Government legislation called the Community Empowerment (Scotland) Act.
By making a participation request, a community group or 'community of interest' can start a discussion with organisations in charge of public services, such as hospitals, social care, schools, the environment and transport, about how to improve these services. 
So for example, if you wanted to have a discussion about how Self Directed Support was being implemented in your area, you could make a Participation Request to request a discussion with relevant people from across the Local Authority, to address the specific issues you have.
This free workshop for community groups and organisations is a chance to find out more about participation requests, how to make one and what to think about before you do.
The workshop is being delivered by the Scottish Community Development Centre and is being hosted by the South Lanarkshire Self Directed Support Network (SLSDSN)
Date: Tuesday 11th September 2018
Time: 11am – 2pm
Venue:  Whitehill Neighbourhood Centre
               9, Hunter Road, Hamilton
               South Lanarkshire
               ML3 0LH
You can see a Flyer for the event here.
You can book a place on Eventbrite here.
SDSS will support members to attend the training by covering reasonable travel expenses and support costs.
If you have any queries just contact Mark on (0131) 475 2623 or by email at: mark@sdsscotland.org.uk

Equality and Human Rights Commission Videos: Explaining Discrimination
The Equality and Human Rights Commission (EHRC) have recently published a series of short videos, featuring members of the Scotland legal team, each of which explain different aspects of discrimination law, from the nine protected characteristics to the different forms of discrimination. All the videos are subtitled, short and straightforward. They cover topics such as:
Equality law: discrimination explained
What is disability discrimination?
Different types of pregnancy and maternity discrimination
What is harassment and victimisation?
What is direct and indirect discrimination?
What is the public sector equality duty?
These can all be found on the EHRC Youtube channel.
In addition, you can go to the EHRC website for further information on your rights under the Equality Act 2010 here.
Adviser Support Scotland:
EHRC also continue to offer an Adviser Support service for frontline agencies in Scotland to access high quality second-tier advice on equality and human rights issues.
This can be reached by email or telephone (0141 228 5990) from Monday – Friday and further details can be found on the EHRC website here.
Contact us about a case:
EHRC are also interested in hearing from solicitors, advocates and advisers who are bringing cases which we may consider funding or in which we may intervene. To speak with our legal team about a case or issue, call us on (0141) 228 5951 (Monday to Friday).

New Publication: Self-Directed Support – IF IT'S SO GOOD THEN WHY IS IT SO HARD?
Simon Duffy has created a paper on behalf of the SKILLS Project, which is a partnership project between ANFFAS, KVPS, EASPD, In Control Scotland and The Centre for Welfare Reform to promote Self-directed Support in Europe. Self-Directed Support is at an early stage of development in Europe and awareness of its benefits is low. The project aim is not only to develop useful materials for educators, but also to help advance the idea of Self-Directed Support in Europe.
The paper asks a number of questions and offers answers to these questions from both a Scottish and English experience. Questions include:
What is it?
How does it work?
What does the research say?
Why does it work?
What is different about it?
Who uses it?
Where do we start?
What are the principles?
What is the future?
Where are we at present?
In addition they create a series of questions for Leaders (which could include senior Health and Social Care and Scottish Government staff) to consider in terms of developing and supporting SDS implementation.
You can see a copy of Paper here.
Join Citizen Network:
Citizen Network is a global non-profit cooperative movement, formed to create a world where everyone matters – where everyone can be an equal citizen. They work together – locally and globally – to create welcoming communities for everyone and to form a powerful movement for change all around the world. Membership is free and if you are interested you can join here.

Guidelines for Assessing Adults with Autism for Self Directed Support
Developed by the Autism Self Direct project, this booklet is for use by health and social care staff involved in the assessment and care planning for adults with autism. It aims to:
increase assessors' awareness and knowledge of autism
provide practical advice to support accurate assessment
minimise stress and anxiety for adults with autism during this process
Thereby making the Self-Directed Support SDS process as positive and supportive as possible for people with autism and minimising avoidable difficulties. The Autism Self Direct Project was a partnership between Autism Initiatives, The National Autistic Society Scotland and Scottish Autism, funded by the Scottish Government.

New Rights for Children aged 12+ with Additional Support for Learning Needs
On 10th January 2018 the Education (Scotland) Act 2016 come into force.
As of this date the rights of children aged 12 – 15 have been extended to give them many of the same rights as their parents and carers and young people over 16 under additional support for learning legislation.
The Scottish Government's intention in delivering this Act is to empower children between the age of 12 and 15 to ensure they are able to influence decisions about their education and support including the identification, planning and review of their needs.
The Scottish Government hope these new rights will be particularly helpful to children whose parents are not always able to act on their behalf (such as looked after children and young carers).
Once children reach their 12th birthday they will have the right to:
Ask their School or Local Authority to find out if they need extra support
To have a say in plans and decisions made about the support they get
To have Advocacy support at meetings about their support needs to help them share their views, questions some plans or make an appeal about certain issues if they are unhappy with the support being provided
To be more involved in resolving disagreements about their support
Safeguards have been put in place to protect children who do not have capacity to make their own decisions or where making use of their rights would have a negative impact on their wellbeing. The School or Education Authority will need to assess a child's capacity to determine if they are able to make their request and to make sure this does not put them at any risk.
The Scottish Government have funded a new children's service called My Rights My Say to ensure children know about and understand their rights and are able to access advocacy and legal representation where needed when using their rights. This service is being provided by Partners in Advocacy and covers the whole of Scotland.
If you would like to know more about the new service, check out the blog from Enquire
Enquire have produced a Factsheet which you can see here called Children's Rights to Education and Additional Support in School
There is also a new website called REACH which supports young people's voices on problems at school and how to get support that can help them. See REACHs website here.
To learn more about the My Rights My Say Advocacy Service for children and young people, get in touch with Partners in Advocacy at their Glasgow office on (0141) 847 0660 or email: glasgow@partnersinadvocacy.org.uk 
To access this support, a child, young person or parent can contact the service or make a referral via email to: help@myrightsmysay.scot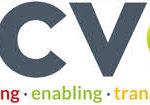 Fund to help organisations implement new Carers Act
The fund is open for applications from third sector organisations – charities, social enterprises and voluntary groups,based in Scotland who are currently providing support to carers which is aligned with the implementation of the Carers (Scotland) Act 2016. This funding is to improve their capacity to carry out their role in local implementation of the Act. Your organisation must be part of a regulated body – that have a charity number, SCIO number. Where this is not the case, your application must have the support of a regulated organisation who will be asked to provide a reference for you.
In addition to applications from single organisations, they welcome collaboration between eligible organisations and will consider joint applications where economies of scale, wider sector benefit and innovation can be clearly demonstrated.
Closing date for applications is 3rd August 2018
Please read the guidelines before submitting your application.
If you have any queries, please contact Irene Connelly on (0141) 465 7537 or email her at: carers@scvo.org.uk

Meet our new Research Officer: Dianne Theakstone
Hi, I'm Dianne Theakstone and I've recently joined the SDSS team. My best buddy (who you can see in the picture) is Merlin, my 2 year old, very mischievous black lab guide dog.
I come from a research background that focuses upon co-production methodology with disabled people and exploring how to improve disabled peoples' access to independent living. I've just finished a PhD in Applied Social Sciences at the University of Stirling and I'm currently working part-time as a researcher on the Match Me project (what works for effective allocations of adapted/accessible social housing) funded by Disability Research on Independent Living and Learning.
My role with SDSS is Service User Experiences Research Officer. Between now and March 2019, I'll be exploring the experiences/views of SDS users in five local authority areas in Scotland. We're very excited about the project that seeks to build upon a pilot study conducted in 2016.
I will be working on Mondays, Tuesday mornings and Wednesdays from 9am – 5pm.
If you would like to share any relevant information with me or if you would like to find out more about the Service User Experience project, please don't hesitate to contact me on: dianne@sdsscotland.org.uk
I look forward to meeting you all during the course of my time with SDSS.

New Partners in Policymaking Course: Applications Open Now!
In Control Scotland are running their internationally recognized leadership programme for parents of disabled children up to the age of 18 and disabled adults 18 and over.
This programme is a chance for participants to gain the knowledge, skills and confidence they need to campaign and advocate for better treatment and social justice for disabled people within our society. By the end of the programme we also expect that participants will be better able to contribute to the successful implementation of self-directed support.
Participants will build up their knowledge about what is happening in Scotland and around the world to promote the inclusion of disabled people in society.
They will hear from some of the best teachers, thinkers and practitioners in the field of human services from Scotland, the rest of Europe, and North America. They will also be provided with resource materials at each session.
People living anywhere in Scotland are entitled to apply for a place. There are 40 places available in total.
The programme is made up of 8 sessions that take place over a weekend (Friday and Saturday) over an 8-month period at the Stirling Court Hotel, Stirling from November 2018 through to June 2019. Times: Friday – 11.00 am – 9.00 pm (with overnight stay & dinner included) Saturday – 9.00 am – 4.00 pm
The closing date for applications is Friday, 14th September 2018.
You can see copies of the Programme Flyer here, the Programme Description here and the Programme Application Form here.
To find out more you can also contact:
June Dunlop, Administrator, In Control Scotland
Tel: (0141) 440 5250
Email: june.d@in-controlscotland.org.uk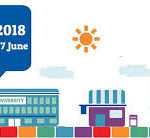 'Supporting Carers to be Healthy and Connected' – Research Summary for Carers Week 2018
Carers Week is an annual campaign to raise awareness of caring, highlight the challenges carers face and recognise the contribution they make to families and communities throughout the UK.
The survey findings are based upon the 6,828 responses to the State of Caring 2018 survey from individuals in the UK who are currently providing care.
This includes 5,051 carers from England, 547 from Northern Ireland, 645 from Scotland, and 514 from Wales. A copy of the Survey can be seen here.
Their findings included:
72% of carers in the UK said they had suffered mental ill health as a result of caring
61% of carers in the UK said they had suffered physical ill health as a result of caring
35% of carers in the UK expect that they will be able to provide less or no care in the future because of poor mental health
43% of carers in the UK expect that they will be able to provide less or no care in the future because of poor physical health
The 3 top issues that contributed to Carers stress and anxiety levels were:
Not getting enough sleep
Providing hands on care for the person they care for
Managing financially
Other findings include:
Carers aren't being routinely offered support with their own health and well-being from their GP
Carers need to be consistently identified by health professionals
Growing numbers of older people are providing care at the same time as managing their own health and care needs. Older carers should be identified and offered support to coordinate care, have regular breaks from caring, and plan for the future as their own health needs change.
Across the UK, there is a need for sustainable funding of social care support.
Carers UK works a range of organisations to support Carers Week, including Age UK, the Carers Trust, Independent Age, Macmillan Cancer Support, Motor Neurone Disease Association, the MS Society and Which? Elderly Care.