An interview with Chief Exec Donald Macleod
November 15, 2021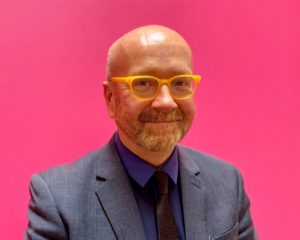 Self Directed Support Scotland's Chief Executive, Donald Macleod, recently caught up with healthandcare.scot to share his views on the proposed National Care Service (NCS) and the experiences of people accessing self-directed support (SDS).
Discussing the lived experiences of those in receipt of SDS, Donald highlighted the challenges of supported people, especially during the pandemic, including the lack of flexibility with direct payments. However, he also noted that he's witnessed far greater willingness to work between the public and third sectors.
Donald also spoke about the National Care Service, and how there's been a focus on the lived experience of people experiencing SDS support through the review of adult social care over the past year. He said: "The criticism that has been levelled at the NCS consultation document is that Derek Feeley really listened to people but the value of lived experience is absent from the consultation."
Other points of conversation included how there needs to be a shift in how we approach social care, to focus on the spirit of the legislation and the support people require to attain independence, and what SDS may look like under the proposed NCS.
Closing the conversation, Donald said: "I'm tentatively hopeful we all play our part well and value that lived experience as a new social care system, or new independent living infrastructure, develops."