Clear your head
January 18, 2021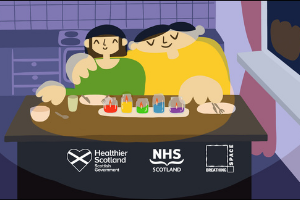 With a national lockdown in place throughout January and winter generally being a tougher time for people, It's OK to not feel yourself right now.
The Scottish Government's Clear Your Head Campaign encourages you to be kind to yourself by making the most of daylight and connecting with nature to get through to brighter days ahead.
Stay connected with people and nature
It's easy to feel lonelier and more isolated at the moment, but there are many ways we can stay connected to our loved ones, nature and the wider community safely.
The website – clearyourhead.scot/winter – gives practical tips and ideas on how to brighten our shorter winter days, including:
Morning light helps in shorter days. Getting out into the sunlight helps you feel healthy and happy.
Walk and get active outside, listen to nature. This can help you feel more energised.
Choose to retreat inside. Slowing down and getting more rest can help you recharge.
Remember its ok to not be ok. There is support available to help you. Visit clearyourhead.scot to find out more.
The website also signposts helplines for those who need to talk to someone about how they're feeling, including NHS24, Breathing Space, SAMH and the Samaritans. For practical tips on keeping up good habits, clearyourhead.scot/winter
If you're looking for support or information about Self-directed Support, you can use our 'Find Help' tool at the top right of each page on the Self Directed Support Scotland website.