Introducing our Communications and Policy Manager
September 18, 2020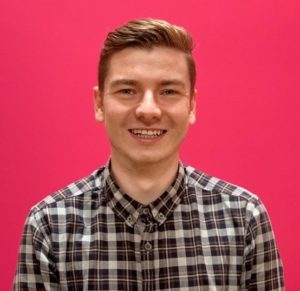 Earlier this month (September 2020), our team grew as we welcomed Michael Pillans in the role of Communications and Policy Manager. 
Coming from a background in private, public and third sector marketing and communications, Michael brings a wealth of knowledge and skills for engaging audiences and influencing change.  
Michael joins us from Alzheimer Scotland where he was introduced to self-directed support, working to ensure that people living with dementia and their carers were aware of the support available to them. 
On joining the SDSS team, Michael said:
"I have a passion for human rights, equality, diversity and inclusion and I'm keen to draw upon my skills and experience to deliver positive results for Self Directed Support Scotland.    

"I look forward to working with our member organisations to support their growth and widen their influence and value in improving social care outcomes for disabled people and social care users." 
We've also recently introduced our new Chief Executive, Donald Macleod, who joined us at the end of August (2020). You can find out more about Donald here.