My Support, My Choice – Marginalised groups' experiences of Self-directed Support
December 16, 2020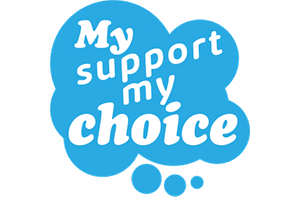 New reports highlight the need for a more robust system of SDS for marginalised groups  
Following the release of the national 'My Support, My Choice' report in October 2020, Self Directed Support Scotland and the Health and Social Care Alliance Scotland (the ALLIANCE) have now launched a suite of thematic reports focused on the experiences of different population groups accessing Self-directed Support (SDS) / social care.  
These reports explore the experiences of: 
people with learning disabilities,  
black and minority ethnic people, 
people with lived experience of mental health problems,  
blind and partially sighted people, and  
women as users of SDS.   
As with the national report, a major positive finding is that research participants acknowledged SDS as important to achieving a higher quality of life and independent living. However, some of the experiences shared make for difficult reading. There are achievable improvements that would respond to people's concerns, build on existing good practice and increase the effectiveness and reach of positive SDS / social care experiences. 
The reports aim to highlight the lived experiences of people trying to access and make use of social care in Scotland today. This experience can be incredibly varied, depending not only on where people live, but how marginalised from mainstream social care provision they are. This additional factor, which is often related to aspects of people's identity, including gender, ethnicity or condition, highlights the need to take additional measures that ensure everyone has equality of access to SDS. 
Self Directed Support Scotland and the ALLIANCE are working with our members and partners to ensure that the research is being shared and applied, including contributing to the consultation on a set of new SDS Standards by Social Work Scotland and the Independent Review of Adult Social Care in Scotland.