SDSS Staff Biographies – alternative access
August 31, 2018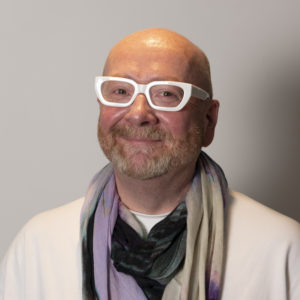 Donald Macleod
Donald is our Chief Executive and leads on SDSS delivery and strategic vision. He works closely with the SDSS Chair, Trustees, membership and staff team in the formulation of strategy and objectives.  
Donald brings over 27 years of diverse experience in social care, primarily leading organisations working in learning disability. He comes to us from Autism Network Scotland, where he led the implementation of the Scottish Strategy for Autism in partnership with Scottish Government, before establishing his own successful Autism consultancy. 
Involved in self-directed support implementation from its inception, exploring organisational responses in Glasgow, he has continued to work with people directing their own support through his own consultancy. 
Get in touch with Donald: 
By Email – Donald@sdsscotland.org.uk 

Mark Han-Johnston
Mark is the Membership Development Executive for SDSS.
Mark previously managed and developed a Carers Advocacy Service at VOCAL, which is a carers organisation based in Edinburgh and Midlothian. Before that he worked as an advocate for people with learning difficulties, children and young people, and people using health services both in Scotland and the North East of England. Mark has also previously worked closely with disabled people's groups and organisations to enable them to grow and develop in the way that they want, and to enable people to tackle the issues they are concerned with more effectively.
Mark has a love of history, archaeology and travelling and is currently trying to learn Mandarin and BSL!
Get in touch with Mark:
By Email- mark@sdsscotland.org.uk
By phone- 0131 475 2624

Jeremy Adderley
Jeremy is our Operations Manager and is here to implement a plan in conjunction with our team and stakeholders to continue to increase the effectiveness of the organisation and to take the lead on finance operations.
Following business and senior management roles in Edinburgh's private sector, I've come from 6 years in development and financial management in an award winning Drugs and Alcohol charity. There I developed independent income and streamlined systems improving organisational effectiveness with finance, marketing, stakeholder management, fundraising and reporting.
While Operations Manager of SDSS on a part-time basis I am developing a fundraising support service for organisations with low capacity to manage fundraising events, engage their own stakeholders and connect with corporates and the public. Outside of work I currently support my local ex-mining community through our community council and regeneration project steering groups.
Get in touch with Jeremy:
By Email – jeremy@sdsscotland.org.uk
By phone – 0131 475 2626
Follow Jeremy Linkedin.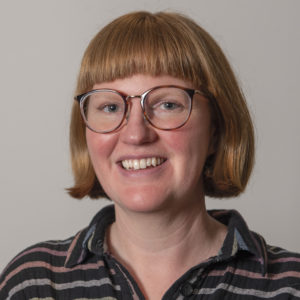 Kayleigh Hirst
Kayleigh is SDSS' Communications Manager. She works with our member organisations, other stakeholders, and Scottish Government to raise awareness of SDS and related issues, ultimately enabling more people to have choice and control over their lives.
Kayleigh has a number of years' experience in the Scottish voluntary sector, having previously worked with ENABLE Scotland, the Mental Health Foundation and most recently St John Scotland.
She is passionate about accessibility and inclusion, having started her career as a subtitler and gone on to work with people from a wide range of backgrounds.
Kayleigh lives in Falkirk and supports her local community and voluntary sector as a Director of CVS Falkirk.
Get in touch with Kayleigh: kayleigh@sdsscotland.org.uk
Connect with Kayleigh on LinkedIn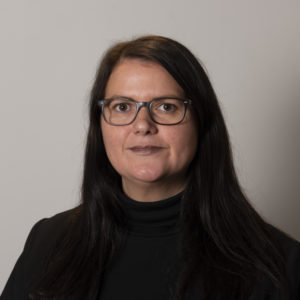 Julia Lawrence
Julia is SDS Scotland's Information Officer. She has a background in co-producing research and has supported and collaborated with a range of service users including older and disabled people accessing support services, and health and social care practitioners on a number of projects.
Julia's recent projects include, in 2019 'Match Me: what works for effective allocations of adapted/accessible social housing in Scotland' and 2020 'The costs and benefits of 'good' Self-directed Support'; 2021 'Needs Rounds: improving end of life care in care homes'; 2022 'Promoting INclusive liVing vIa Technology-Enabled support (INVITE)'
She previously worked with SDSS in 2020 on the project 'My Support, My Choice: service users' experiences of Self-directed Support across Scotland' and more recently on the First Annual Personal Assistant Workforce Survey. Her role with SDSS is part-time and she is also works as a researcher at Stirling University's Faculty of Social Sciences. 
Get in touch with Julia: julia@sdsscotland.org.uk

Emmanuelle Le Coz
Emmanuelle is one of two Personal Assistant Training Framework Developers based at SDSS.
Emmanuelle has been working in the voluntary sector for 17 years. She studied Community Education at the University of Dundee and whilst working for a collective advocacy organisation for adults with learning difficulties, concentrated on the social model of disability and the impact of employment.
Emmanuelle spent most of her time in the voluntary sector in training roles. She worked at Citizens Advice Scotland supporting the development of volunteers and later for a homelessness policy organisation, concentrating on trauma informed care and welfare rights.
Recently she has returned to Community Development and chaired the Leith Network of voluntary sector organisations, as well as tutoring the Health Issues in the Community Course for Harbour.
Emmanuelle is passionate about parental mental health and has volunteered for Home Start and LinkNet and done sessional work for Family Journeys and Kin Collective. When she's not working Emmanuelle is trying to sew, she says "with enthusiasm if not skill (yet)".
You can contact Emmanuelle at emmanuelle@sdsscotland.org.uk

Johanne McBean
Johanne is one of two Personal Assistant Training Framework Developers based at SDSS.
Johanne brings a combination of experience in training design and delivery from various environments including mentoring, employability, transition skills, rehabilitation, moving and assisting and Pilates, coupled with direct experience of being a carer and managing a Self Directed Support budget with her daughter for the last 17 years.
Johanne and her daughter began with one staff member for many years, and now have seven Enablers providing a 24/7 service which has led to them collaboratively developing their own training on a micro level.
Johanne has a Masters in Occupational Psychology which she says has come in very handy! She previously worked for the Glasgow Education Business Partnership as a development officer for seven years, and currently runs a small Pilates business. 
You can contact Johanne at johanne@sdsscotland.org.uk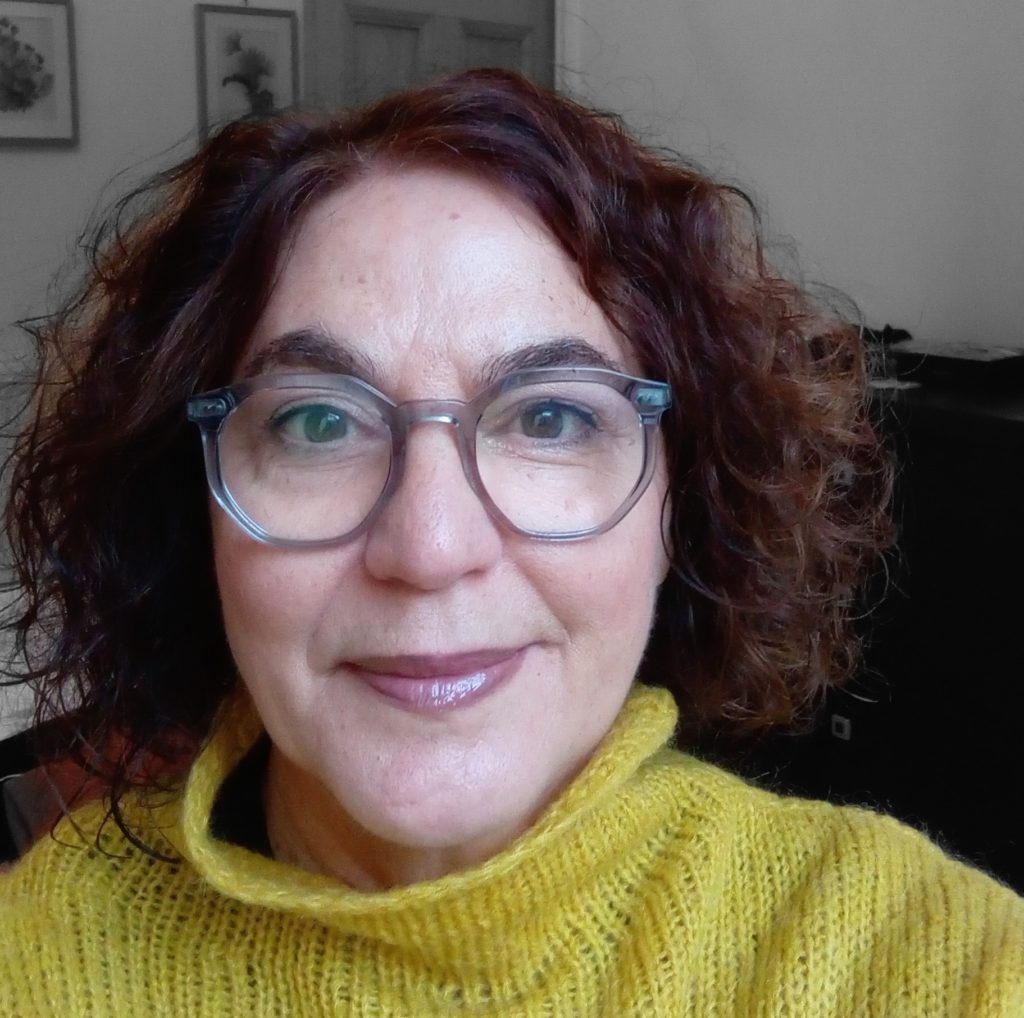 Lucia Ortisi
Lucia is SDSS' Administration Officer.
Lucia earned her Law degree from Catania University and obtained her professional qualification in 1991. Subsequently, she embarked on a career with international companies, spanning across Africa, the Middle East, and Europe, where she specialized in various aspects of commercial law. In the year 2000, Lucia established the Mediterranean Centre for Arts and Sciences, where she designed an academic curriculum focused on humanities, arts, and environmental science.
Upon her return to Edinburgh, Lucia diversified her career by taking on roles in administration and accountancy. However, her skills extend beyond administrative expertise; she is also a dedicated gastronomer and professional chef. Lucia is a staunch advocate for traditional and sustainable food production, driven by her deep connection to Mediterranean culture and an unwavering passion for culinary arts. She wholeheartedly supports agro-ecological farming practices, recognizing their pivotal role in preserving biodiversity and nurturing our environment.