GDA Future Visions programme: apply now!
May 6, 2019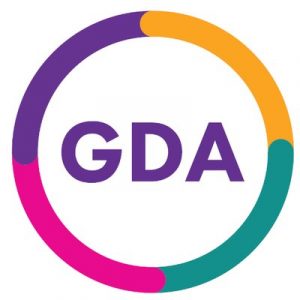 GDA Future Visions offers a programme of short-term intensive support, modelled on the landmark Self Directed Support Act 2013. It empowers GDA members to identify goals, overcome barriers, make choices and take control of their lives, in relation to the support they need.
Sharing these successes with allies, services, decision-makers and most importantly, other disabled people, Future Visions highlights and champions what can be achieved with choice, control and the right support.
Future Visions for Social Care has three key outcomes:
1. Capacity Building: Learning and opportunities for disabled people to increase their knowledge, skills and confidence to develop personal outcomes, access and manage the support necessary to achieve these, and to take control of their lives.
2. Collective Voice: Learning and support for disabled people, individually and collectively, to share their lived experience to develop and influence policies and services that affect them.
3. Collaborating: Supporting public agencies to better understand disabled people's needs, priorities and barriers faced and, using coproduction methods, to increase their capacity to plan and deliver better policies and services. In Glasgow this includes an Expert Group on Social Care, which will bring disabled people and the Local Authority together to improve Social Care policy.
For disabled people, the learning, support and opportunities include:
Future Visions information – empowers people to know their rights, find out what support is out there, and how to access it. This includes referrals and support to access SDS support services.
Future Visions Life Coaching – supports people one-to-one, over the phone, at their own pace, to safely explore their barriers and develop goals and aspirations.
Future Visions Peer Support – brings GDA members together to support each other to build confidence through sharing learning and experiences.
Future Visions Tailored Support Plan – support and resources for individuals to plan and explore what will help them achieve their goal.
Participants can access budgets for assistive technology, accessible transport, learning opportunities, personal assistance support to get out and reduce isolation, try new things, learn a new skill, build confidence and independence.
The next Future Vision Coaching Programme will start on 20 June 2019 and there will be another starting on 3rd October 2019. Participants can refer themselves or be referred at any time during the year and they will receive tailored support as soon as they are accepted onto Future Visions.
Watch Derek's story who previously took part in Future Visions at: https://vimeo.com/manage/327699793/general
Find out more by contacting Sandra Stuart SandraStuart@gdaonline.co.uk