Increase in the minimum hourly rate for PAs from April 2023
March 1, 2023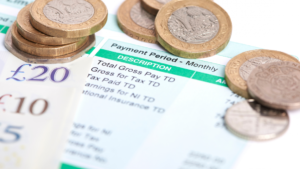 The Scottish Government has announced that the minimum rate of pay for Personal Assistants will increase to £10.90 an hour from April 2023.
The increase is part of funding agreed as part of the Scottish Budget for 2023/24 and means that the minimum hourly rate for workers providing direct adult social care, including Personal Assistants, will rise from at least £10.50 to at least £10.90 per hour.
Where PAs are already paid more than £10.90 per hour, this funding should be used to increase pay above these levels.
Who does the uplift apply to?
This uplift is for directly employed Personal Assistants (PAs) providing assistance to adults who are individuals with assessed needs.
The Personal Assistant workforce receives their payment for the vital support they provide to enable the person to live as independently as possible.
A PA is eligible for this uplift if they are directly employed by the person receiving social care support, or the person who is acting on behalf of the person receiving the support. The person would need to receives funds to pay their PAs from either the Independent Living Fund Scotland or from a Local Authority or Health and Social Care Partnership, through Option 1 of SDS, a direct payment.
There will also be an uplift to Independent Living Fund Scotland budgets from April to allow for a pay uplift for Personal Assistants.
When will the uplift be applied from?
The extra funding will take effect from April 2023. It might take a short time to filter through to everyone but the £10.90 rate should apply for hours worked from 1st April 2023.
Local Authorities and ILF Scotland will write to PA employers to advise them of these changes and to inform them of the purpose of this uplift.
What should a PA employer do if they haven't received this uplift?
PA employers should contact their Local Authority or ILF Scotland.