Our 2023 membership certificate
July 26, 2023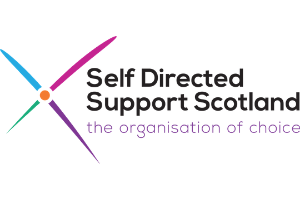 Thank you to all SDSS members who have renewed your membership for another year.
We'll be sending out membership certificates soon, which this year have been designed for us by the Art for Anxiety group, run by SDSS member the Big Disability Group based in Clydebank.
The organisation was set up in 2017 by a disabled man, Kevin and his wife, Dhyani, when they realised there wasn't easy access to information and services for disabled people in the area. They now offer a one-stop shop for information on disability and welfare rights, personalised support planning, a campaigning group, support and hobby groups and information around Self-directed Support.
They established the Art for Anxiety group to create a calm and peaceful space, using the power of art and mindfulness to alleviate mental health symptoms.
Volunteer Lorna now facilitates the group and explains how being involved has helped her with her own mental health:
"When I decided to become a volunteer it was initially to take me out of the house, I was always quite reclusive and would take myself and 'hide' away from reality when mental stimuli (and people) became too much for me to cope with. One way of de-stressing was to paint, draw, embellish clothing among a host of other artful pursuits.

One day I saw The Big Disability Group Facebook post looking for volunteers. I was in a dark place and getting worse as time went on, especially as I had spent the last few years caring for my dad who passed away September 2022. I knew I had to do something quick or I would be in trouble. I can honestly say it is the best decision I made.

After volunteering for a while, Dhyani (co-founder of Big Disability Group) asked if I would be interested in running an art class. I did not take a lot of convincing! The first week of class we had 2 members which over time became 4 and to date we are up to 10 returning members.

So for me, the way it has changed my outlook on certain things (including people) has been an experience for the good. I always avoided people, but for probably the first real time in my life I have found a supportive, non-judgemental family and I am the most comfortable around people for the first time in forever."
A big thank you to Lorna, the Art for Anxiety group and Big Disability Group for designing our certificate and sharing your story.