Support in the Right Direction fund open
July 12, 2023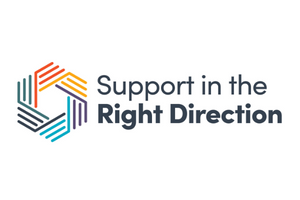 A new phase of the Support in the Right Direction (SiRD) funding programme, which will see £3 million per year available across Scotland, is now open for applications.
The funding comes from the Scottish Government and is managed by Inspiring Scotland. Support in the Right Direction started in 2012 with the aim of maintaining or increasing the availability of independent support for people who need social care. Since 2018, more than £11 million has been invested and more than 14,000 people and families have been helped to access the social care support they need to live a good life. 
Independent support can help people at all stages of their journey in accessing Self-Directed Support (SDS). Services provided by the fund in the past have included helping people access community supports, supporting people through eligibility criteria and assessments, outcomes and support planning, setting up a Direct Payment and recruiting Personal Assistants, among others.
Up until now the funding rounds have run on a yearly basis, but the new funding will be granted for a three year period.
Running from April 2024 to March 2027, applications for the fund are now open until midday on Friday 15th September 2023.
Who can apply 
Applications are particularly encouraged from user-led groups who have experience of successfully delivering an independent support service, or have demonstrable knowledge of social care, SDS legislation and principles. 
To be able to apply for funding you should be based in your local community, and: 
Be a not for profit organisation

 

Be operating in Scotland

 

Be incorporated

 

Be registered with the appropriate bodies for legal entity and status.
Pre-application advice sessions
Inspiring Scotland will be offering 30-minute sessions during July and August if you would like to talk about your proposal before applying. You should book an appointment if you are not sure if you should apply or if your proposal fits with the fund aim and priorities. To book a session please email sirdenquiries@inspiringscotland.org.uk
More information
For more information and how to apply, please visit the Inspiring Scotland website: inspiringscotland.org.uk/support-in-the-right-direction-2024-2027/ 
Applications close midday on Friday 15th September 2023.