Personal Assistant and PA Employer Handbook information sessions – East Lothian
September 8, 2022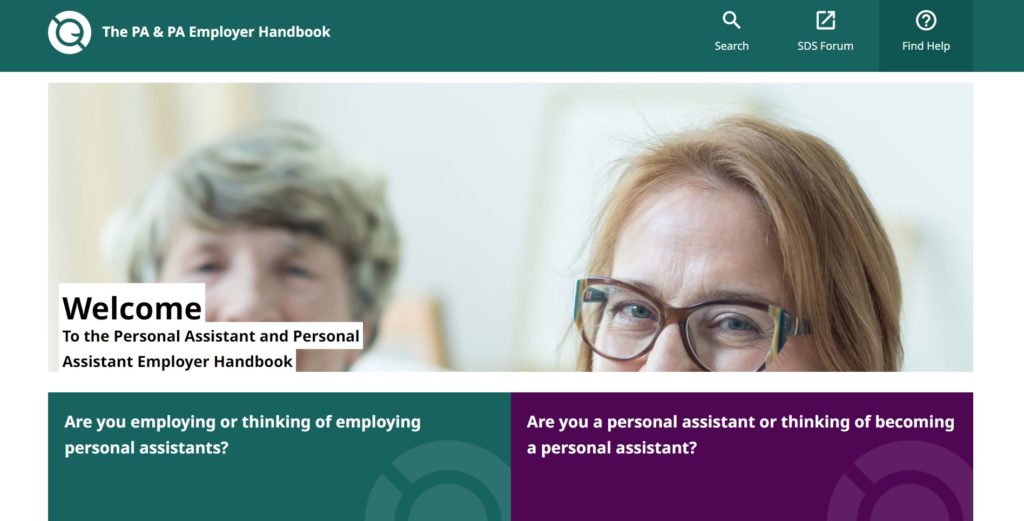 There is brand new online resource now available to Personal Assistants and PA Employers across Scotland – the Personal Assistant and Personal Assistant Employer Handbook.
SDSS and Carers of East Lothian are hosting information sessions to support carers to navigate the resource and seek guidance on topics related to the employment of Personal Assistants.
The resource and the session can cover topics such as:
Advertising for PAs
What goes into an employment contract
Training and support for PAs
The flexible use of an SDS budget
The employment of family members
Self-employed PAs
Where to go for additional information and support
Free online sessions will be held on Zoom for groups of carers on:
Thursday 13th Oct 2022: 11am – 12noon
Tuesday 18th Oct 2022: 3pm – 4pm
If you are not a carer or not based in East Lothian and would like to come along to a similar session, please contact Mark Han-Johnston: mark@sdsscotland.org.uk
Book your space at one of the sessions by visiting the Eventbrite link.
If you have any questions or would like more information about the session, please contact Mark Han-Johnston at mark@sdsscotland.org.uk