Personal Assistant and PA Employer Handbook information sessions – Highland
August 31, 2022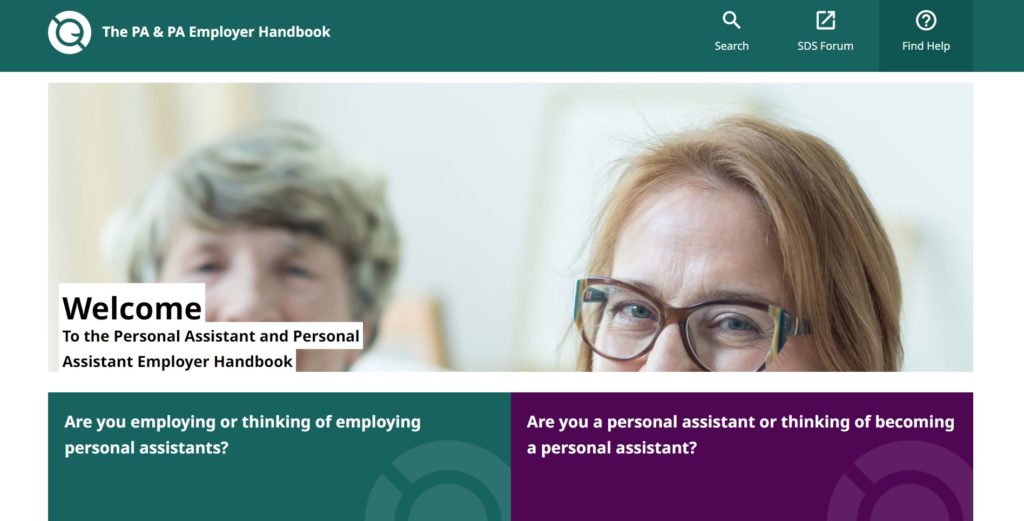 There is brand new online resource now available to Personal Assistants and PA Employers across Scotland – the Personal Assistant and Personal Assistant Employer Handbook.
We're inviting people based in the Highlands to join us for an online information session to learn more about the Handbook and how to use it.
There's a chance to:
learn about the information contained in the resource, including advertising for PAs, training and support, employing family members, self-employed PAs, and much more
how to find what you're looking for
how to ask for further information
how to start a conversation with other PAs and PA Employers
how to contact your local Independent SDS Information and Support service
These free online events are open to anyone based in the Highlands. If you are not based in the Highlands and would like to come along to a similar session, please contact Mark Han-Johnston: mark@sdsscotland.org.uk
The sessions will be held online over Zoom on the following dates:
Friday 23rd September 2022: 11am – 12noon
Tuesday 27th September 2022: 1pm – 2pm
Friday 29th September 2022: 3pm – 4pm
Tuesday 4th October 2022: 6pm – 7pm
Book your space at one of the sessions by visiting the Eventbrite link.
If you have any questions or would like more information about the session, please contact Mark Han-Johnston at mark@sdsscotland.org.uk