Self Directed Support, Guardianship and Power of Attorney: A workshop to explore potential issues
September 21, 2023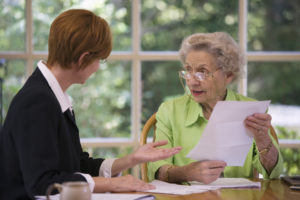 This workshop aims to explore some real life examples of issues that may arise for anyone who is a Guardian or holds Power Of Attorney (POA), or is thinking about this. We will explore updated SDS Guidance to see how this affects the Guardian and POA role. Areas to be covered include:
Including relevant powers relating to SDS when applying for Guardianship or POA
When to apply for Guardianship or POA and the relevance of the age of the supported person
Joint Guardianship/POA, substitute Guardianship/POA, sole Guardianship/POA – advantages and disadvantages
What happens when a sole Guardian/POA dies?
Shared Guardianship with the Local Authority – things to be aware of
The role of the Mental Welfare Commission and the Office of the Public Guardian
The employment of Guardians/POAs as Personal Assistants for the person they are the Guardian/POA for
We encourage people to bring examples of issues they'd like to share, so we can explore these in the workshop as well.
Specific pieces of legislation and Guidance that we will refer to include:
The Self-directed Support (Scotland) Act 2013
The Self-directed Support (Direct Payments) (Scotland) Regulations 2014
Adults with Incapacity (Scotland) Act 2000
SDS Statutory Guidance
Guidance on Managing Self-Directed Support for Adults with Incapacity
Places are free and made available on a 'first come first served' basis. There is a maximum of 25 places. If we are over subscribed we may hold another session for people who aren't able to attend the first session. The majority of places are available to SDS Scotland members with some places available to people using SDS, and carers.
You can sign up for this workshop on Eventbrite here:
https://www.eventbrite.co.uk/e/sds-guardianship-power-of-attorney-exploring-potential-issues-tickets-722783012447
The session will be held online on Zoom. If you have any specific access needs, you can tell us when you apply for your place. If you have any questions about the session please contact:
Mark Han-Johnston
Tel: 07949 143433
Email: mark@sdsscotland.org.uk