Have your say on the future of ILF!
September 12, 2019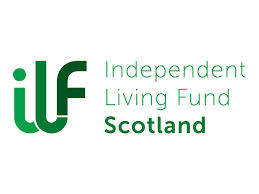 Back in 2015, when the closure of the UK ILF was imminent, there was a lot of anxiety amongst disabled people, Disabled People's Organisations and third sector organisations about what this would mean. However, after successful lobbying work, and formal Scottish Government consultation, a Scottish ILF was created. 
ILF Scotland is now over four years old, and the team are looking for your views when it comes to their future strategy. Where does ILF Scotland, as a national organisation focused on independent living, fit within the context of Self-directed Support and wider adult social care reform? 
What can we do?
When you have a few minutes to spare you can take part in their anonymous survey here. The deadline for completion is Thursday 10th October.
There are some places still available at their Dundee engagement event which takes places 26th September. ILF Scotland would be delighted to see SDSS members in attendance, find out more here.  

Spread the word! Please share the survey link with your colleagues, service users or anyone who would like to contribute their thoughts and ideas!