My PA Day: Lorraine
June 5, 2023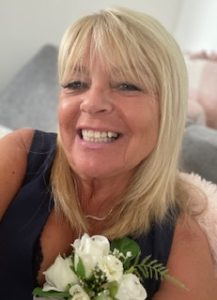 Lorraine, a Personal Assistant in East Dunbartonshire, shares her experience of being a PA and what she enjoys about her work.
Nine years ago I became a PA by mistake! I've got no idea how it started, but I can honestly say it's my best job ever.
I've worked in care and support for over 30 years, and I feel my job is not just about supporting the person, it's about supporting their family too.
I support six different families, with a variety of conditions and needs. It sounds like a lot but I've built it up steadily over the years and all my clients are only a five or ten minute drive from each other which means I can get between them easily.
My days can be really varied, sometimes I start as early as 7am, and it can be a late finish, depending on the person's needs. A typical day starts with seeing two clients to support them with personal care and helping prepare breakfast and lunch. I support a third person with a social outing in the afternoon before seeing a fourth person to help prepare a meal and for social time in the evening. My role can also involve things like shopping and attending appointments – the list is endless.
I enjoy being with the people I support and knowing I have made a difference in their life that day, and I enjoy being a part of the family's life. It's important to me and my values to treat each person as an individual. In my opinion I give 100% to ensure the best care and support is given and to reassure the family members that I have their loved one's best interest.
I have worked in care homes in the past where I felt there was no relationship or continuity of care. I understand the need for services like that, but it's not for me – I love being a PA. I feel it's important that the people I support and their families get to know me better, as they put a huge trust in me.
Supporting six families, I am really busy and work 40 hours a week. Let's be honest, we all need help at some stage in our life, and there just aren't enough PAs out there. But when I get home at night knowing that I have helped others, it just makes me proud to be a PA.
If you're a Personal Assistant and want to share your PA Day we'd love to hear from you – please get in touch!