Annual PA Workforce Survey
April 4, 2022
A survey to influence the Personal Assistants (PA) Programme Board and provide tangible support to improve the situation for personal assistants in Scotland has been launched by SDSS. You may be aware of the work of the PA Programme Board: a channel for Scottish Government and a range of stakeholders, including independent organisations like ourselves, targeting a step-change in PA workforce support and conditions.
A key element of this work is our Annual PA Survey
The 2022 survey, has a target of 500 responses by close Sunday April 30. This will represent approximately 10% of the known PA workforce in Scotland and will give us a very significant understanding of how the PA Programme Board should focus their influence
We need your help now to hit that vital target.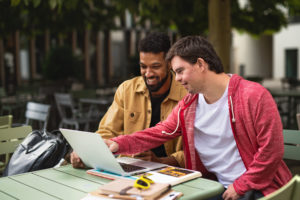 If you are a PA – take the survey now ! (Closed April 30)
Share the experience too, with your colleagues. You can share this page on social media, let people know their experience will count.
If you are an employer or a payroll providerInclude the following information with payslips or any other communication method you feel appropriate with your pa employer clients and their pa workforce directly:
Important input needed now from Personal Assistants!

Help improve the situation in Scotland for PAs like you, tell us about your work and share this opportunity with your colleagues. Just 5 mins of your time in this confidential opportunity will shape support for your unique & important role- anonymously and directly.

https://sdsscotland.formtitan.com/ftproject/annual-pa-survey-2022

Funded by the Scottish Government and directed by the PA Programme Board, there has never been a better opportunity to influence the future of our vital PA workforce.
Thank you for your support and please do not hesitate to ask if you have any questions or have an interest in the anonymous data and reports.