Personal Assistants' Programme Board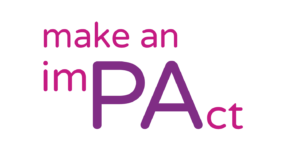 Personal Assistants' Programme Board
The first meeting of the Personal Assistants' (PA) Programme Board took place in August 2021 and  continues to meet on a monthly basis. The Board is formed of PAs, Scottish Government, Independent Support Organisations plus more, with the shared aim of ensuring the integration of PAs into the overall social care workforce.
Purpose of the Programme Board
The Programme Board will play a key role in offering tangible outcomes to support improvements to the situation for PAs in Scotland and it will require passion and pace to create a work plan in the short time available to the Board members.
The purpose of the Programme Board is to offer advice to the Minister for Mental Wellbeing and Social Care, Mr Stewart, on how to ensure PAs are fully recognised as members of the social care workforce. The group will consider the issues that are preventing PAs being recognised.
The board will produce an initial report to the Minister that will coincide with the end of the National Care Service consultation. Final decisions will sit with the Minister, however the Board will provide a route to policy development. Any future work agreed by the group will be fed into long term SG work streams.
The work of the group will be transparent and informed by the wider Independent Living Movement. Members will meet on a monthly basis and there may be facilitated discussions with a wider group of stakeholders.

10 August 2021
View the minutes from 10 August 2021 here.
Fair Work Convention's presentation
26 October 2021
Personal Assistant Programme Board – 26.10.2021 – minutes – cleared by members
£500 Payments for PAs Analysis – Scotland Excel
25 November 2021
Fair Work – PA Programme Board – Minutes – 25 November 2021
27 January 2022
Social Care and NCS Development Directorate Organogram
Training Framework PA Programme Board
More updates: