Personal Assistant Programme Board – open meeting
May 10, 2023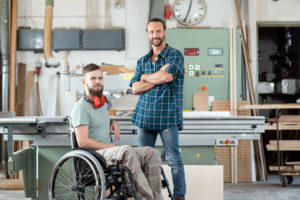 The Personal Assistant Programme Board brings together Personal Assistants and Employers, Scottish Government, Independent Support Organisations and others, with the shared aim of ensuring the integration of PAs into the overall social care workforce.
The Programme Board has met every quarter for the past two years, and has helped deliver work including the Personal Assistant and PA Employer Handbook, peer support for PAs, training for PA Employers and PAs, and a recruitment campaign to encourage more people to become PAs.
The next meeting of the Programme Board on Thursday 29th June is an open meeting, so those who haven't previously been involved are very welcome to attend.
The Open Meeting is your chance to find out what the Programme Board has achieved, what we're working on and our plans for the future.
This meeting will be of particular interest to Personal Assistants, PA Employers and those working in Self-Directed Support.
Date: Thursday 29th June
Time: 10am – 12 noon
Where: Online via Teams
To join the meeting, and tell us about any accessibility requirements you have for taking part, please email us at info@sdsscotland.org.uk