Cornonavirus (COVID-19) information for SDSS members and stakeholders.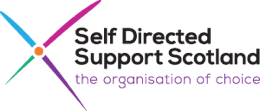 This page will be updated frequently as the situation develops. Last updated: 2nd April, 11.45am. 
As members and key stakeholders will be aware Coronavirus (COVID-19) is causing particular concern for those working in a social care context at the moment. There is lots of useful information available online, we have collated the most relevant articles below in handy FAQ format. As well as this we have included information about the measures SDSS will be taking to protect our team, so that our members know what to expect from us over the coming weeks.
Information for Personal Assistant employers
Where can PA employers go for information and advice?
ACAS have frequently updated guidance available for employers and employees, which you can find here.
The Scottish Personal Assistant Employers Network (SPAEN) have recently recorded a podcast (ALLIANCE Live) which goes over key information relevant to PA employers. The full recording, including a transcript, can be found here.
PA employers should also contact their employment law provider if they have any queries.
Can the Furlough scheme be used by Personal Assistant employers?
Mark Bates Ltd have published guidance on the Furlough scheme in the context of social care, click here to read more.
We would encourage PA employers to  contact their employment law provider for more advice, as well as informing your Local Authority.
Are Personal Assistants key workers? How can they identify themselves?
A recent letter from The Cabinet Secretary for Health and Sport, Jeane Freeman MSP, acknowledges that Personal Assistants are key workers, and also recognises that PAs will not have formal ID in order to make this known where required.
The letter highlights that you should contact your local Independent Support Organisation (Click 'Find Help' on the top right of this page to search) in order to obtain a letter for Personal Assistants.
A number of our members have already produced template letters:
Lothian Centre for Inclusive Living
Community Contacts (Carr Gomm)
Additionally, The Personal Assistants Network and SPAEN have also offered to provide draft letters where required. We encourage members to make letters of this type available to their service users.
My PA is unwell and I need cover. What can I do?
We are aware that colleagues at SPAEN and the PA Network are developing an emergency register of PAs, click here for the latest updates. You social worker should also be able to help with this.
Information for those working in a social care
What measures should I be taking at work?
Health Protection Scotland have produced a guide specifically for those working in a care setting, click here.
On March 13th the Cabinet Secretary for Health and Sport, Ms Jeane Freeman, distributed a letter which provides information and links to clinical guidance relating to practices to deal with COVID-19 in residential care and nursing homes.  Click here to access. Further clinical guidance for care at home, which specifically covers advice for Personal Assistants here.
Where can social care staff access suitable PPE?
NHS National Services Scotland (NSS) has set up a helpline to deal with social care supplies during COVID-19.  At the moment, the helpline is to be used only in cases where there is an urgent supply shortage and a suspected or confirmed case of COVID-19.  This will be reviewed regularly in the coming days and weeks. Care service providers can reach the NHS NSS triage centre by calling 0300 303 3020.
Please note this line is currently only open to registered care services, however Scottish Government have acknowledged the need for PPE for both PAs and unpaid carers. They are currently working on a suitable solution and we will update this page in due course once a scheme is put in place.
What are Scottish Government doing to support the social care sector?
A letter was distributed on March 30th which outlines Scottish Government's approach to supporting the social care sector during this period, Click here to view.
Information for the third sector
Where can third sector organisations go for information?
SCVO have launched a COVID-19 hub for the third sector which you can find here.Regular updates from the Scottish Charity Regulator, OSCR, can also be found here.
We are experiencing financial difficulty, is there any support?
For organisations facing financial difficulty as a result of the COVID-19 crisis The Third Sector Resilience Fund is now open for applications, further information can be found here.
What about existing funding?
We are aware that some organisations may be concerned about their ability to deliver on key targets and commitments to funders during this time. These are very unusual circumstances which we would expect most funders to be understanding of, so we would encourage members to communicate directly with funders about this. SCVO have now published a list of responses from key funders which you can find here.
SDSS Measures
As always our key priority is ensuring the welfare of our team. From the 17th of March the SDSS team will all be working from home and all arranged face to face meetings and appointments will be cancelled. Calls have been diverted to staff mobiles, and we are able to access voicemail from home. Email communication will continue as normal, and we will be accessing voicemail on a daily basis. Please bear with us if responses are slower than normal, as we are expecting an increase in enquiries during this time.
We have noted that a number of members are taking similar precautions, contact them directly for more information.
I have a query that it not covered above:
Update us with COVID-19 issues relevant to social care support/SDS, you do not need to leave contact details but if you do we will endeavour to get back to you with any useful information- see our privacy notice
We will be passing key concerns/themes on to Scottish Government.