National SDS Collaboration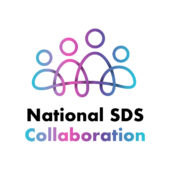 National SDS Collaboration

The first meeting of the National Self-Directed Support Collaboration took place in April 2022 and continues to meet on a monthly basis. The National SDS Collaboration is formed of a wide range of stakeholders involved in SDS implementation, to ensure that people with lived experience and unpaid carers can fully exercise choice and control in their support and care.
Purpose of the National Collaboration
The National Collaboration will play a key role in offering tangible outcomes to support improvements to SDS implementation in Scotland.  The National SDS Collaboration also provides a means to channel the voice of national stakeholders to influence Scottish Government developments around Self-directed Support.
Self-Directed Support Strategy, Implementation Plan 2023-2026
One of the initial key deliverables of the National Collaboration is the development of an Implementation Plan 2023-2026 for the Self-Directed Support Strategy. It will require passion and pace to create a work plan to deliver a revised strategy in the short time available to its members.
The National Collaboration is the ideal forum for the development of a revised Implementation Plan, through a bottom up approach, albeit with SG ownership to support the transition from the current situation to the point of delivery of the National Care Service, dovetailing with the objectives and delivery vehicles therein and influencing that development.
A review of the previous implementation plan structure would provide an initial focus in order to identify the most efficient delivery structure. This may potentially set out the previous delivery methods with a continued focus on the three main delivery components: Leaders and systems, Workforce, People.
Process
Facilitated discussion with the group will review the existing document, identify gaps and future need and areas of work. A smaller steering group will identify a work plan from this and adopt a subgroup approach to drive this forward, each subgroup working on a specific area, linking with wider partners and the Community of Practice. Some of this development may also dovetail with that of the existing PA Programme Board, as an element of workforce.
SDSS has agreed to develop this webpage to host all related documents, news and discussion items, with a link to the SDS Discussion Forums, to ensure the widest engagement and transparency possible. Facilitation and revision of the existing strategy is one of the key deliverables within the SDSS core funding.
It is critical to successful delivery that the steering group works closely with Scottish Government and COSLA to ensure joint sign off, ensuring legitimacy. It is also critical that the implementation plan identifies achievable developments, in acknowledgement of the current implementation gap.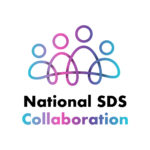 August 2, 2022
Self Directed Support Strategy 2010-2020: Implementation Plan 2023 – 2026 Working Group Terms of Reference Background The National SDS Collaboration has now met four times since its inception in April 2022. Its general purpose is as follows: National stakeholders collaborate with each other across Scotland on improvement activities for Self-directed Support to ensure that people with lived experience and ...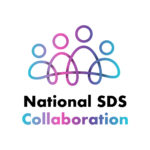 August 2, 2022
Proposal for Self-Directed Support Strategy 2010-2020: Implementation Plan 2023 – 2026 The objective of the Self-Directed Support Strategy was to achieve successful implementation of the statute. A further Implementation Plan was established, along with a co-produced Change Map, which expired in 2021. The SDS Statutory Guidance, currently under review, supports those implementing the legislation on a daily ...